Moving Company Serving Stearns County and the Surrounding Areas
With a commitment to excellence and a dedication to customer satisfaction, the Princeton movers at We Haul For You offer a comprehensive range of services that cater to your unique moving requirements. Whether you're relocating your home, office, or simply need assistance with packing and junk removal, our professional team is here to make your moving experience smooth and stress-free.
Call (320) 227-3235 today or contact us online to request your free estimate on your moving services in Princeton, MN!
Our Moving Services
Local Moves: We specialize in local residential and commercial moves, ensuring that your transition to a new space is efficient and hassle-free. Our experienced team understands the nuances of the local area, making your move within Princeton a breeze.
Senior Moving: Moving can be especially challenging for seniors, and we're here to provide the care and support needed for a seamless transition. Our team is trained to handle senior moves with sensitivity, ensuring comfort and peace of mind throughout the process.
Office & Commercial Moves: We understand the intricacies of relocating a business. With meticulous planning and organization, we'll minimize downtime and have your office up and running in no time.
Packing Services: Let us take the stress out of packing. Our expert packers use high-quality materials to ensure the safety of your belongings during transit. We'll label and organize everything to make unpacking a breeze.
Junk Removal: Clearing out clutter? Our junk removal services help you reclaim your space. From old furniture to electronic waste, we'll responsibly dispose of unwanted items, leaving you with a clean and clutter-free environment.
Wall Decor & TV Hanging Services: Need help with hanging artwork or mounting your TV? Our skilled team will ensure your wall decor and electronics are securely and aesthetically displayed.
Move & Store Renovation: Planning a renovation? Our move and store service provides a safe and secure solution for storing your belongings during remodeling. We'll carefully transport your items to our storage facility and return them once your project is complete.
The Benefits of Hiring Professional Movers
Moving can be a daunting task, filled with stress and logistical challenges. That's where hiring professional movers comes in to make a significant difference.
Here are the top benefits of entrusting your move to the experts at We Haul For You:
Expertise and Experience: Our team of professional movers brings years of experience to the table. We've encountered various moving scenarios and have honed our skills to handle them effectively. From navigating tight spaces to handling delicate items, we know the best practices to ensure a seamless move.
Time and Efficiency: Moving requires careful planning and execution. Our movers are trained to work efficiently, optimizing every step of the process. We'll handle packing, loading, transportation, unloading, and even unpacking if needed, saving you valuable time and energy.
Safety and Protection: Your belongings are important, and their safety during the move is our priority. Our experts use proper packing techniques and secure transportation methods to prevent damage or breakage.
Stress Reduction: Moving can be overwhelming, but it doesn't have to be. By hiring professionals, you can delegate the most challenging aspects of the move, allowing you to focus on other important aspects of your transition.
Customized Services: Every move is unique, and we tailor our services to meet your specific needs. Whether you require assistance with packing, junk removal, or specialized items like artwork and electronics, our team can create a customized plan that suits your requirements.
Cost-Effective: Hiring professional movers can often be more cost-effective in the long run. We provide the necessary equipment, manpower, and expertise, minimizing the risk of unexpected costs or damages that can arise during a DIY move.
Peace of Mind: Moving is a major life event, and having professionals by your side can provide a sense of reassurance. Our commitment to exceptional service and attention to detail ensures that your move is in capable hands.
In the end, hiring professional movers is an investment in a smooth, efficient, and stress-free moving experience. At We Haul For You, we take pride in delivering exceptional service, putting your needs first, and ensuring that your transition to a new location is as seamless as possible.
Licensed, Bonded, and Insured Movers: Your peace of mind is our priority. We are fully licensed, bonded, and insured, ensuring that your belongings are protected throughout the moving process.
Emergency Services Available: Unexpected situations can arise, and we're here to help. Our emergency moving services provide quick solutions when you need them most.
24/7 Availability: We understand that timing is crucial. That's why we're available around the clock to accommodate your moving schedule, making the process convenient for you.
At We Haul For You, we're more than just movers. We're your partners in making your transition as smooth as possible. With a dedicated team, a wide range of services, and a commitment to exceptional customer care, we're proud to be the moving company of choice for Princeton, MN, and beyond.
Give us a call at (320) 227-3235 or send us a message online to experience stress-free moving like never before.
Why Work with
We Haul For You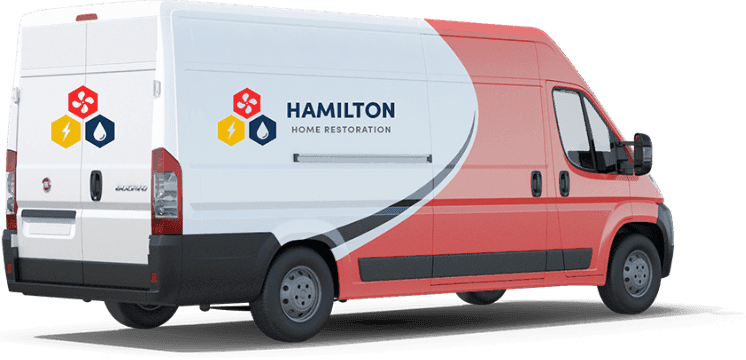 Senior Moving

Choose between having our professional movers do the packing for you, or DIY with boxes, tape, and labels we supply.

White Glove Moving

We offer an optional Turnkey / White Glove moving service where we handle everything from packing to cleanup afterwards.

Junk Removal

From junk car removals to garage cleanouts at We Haul For You, we offer comprehensive removal and moving out services.