24/7 Moving Services in St. Cloud, Minnesota
Fast, Clean, and Trustworthy Moving Services Available in Stearns County and the Surrounding Areas
Are you planning a move? Let We Haul For You handle all the hard parts for you! Our moving services include everything from packing and unpacking to junk removal and post-move clean-up. We are licensed, bonded, insured, and experienced movers who know how to get you and your possessions from one location to another safely, efficiently, and right on time. We offer 24/7 services whenever possible and do everything in our power to respond to your moving emergencies.
Call our St. Cloud office at (320) 227-3235 today to request your free estimate and start planning the perfect move with We Haul For You!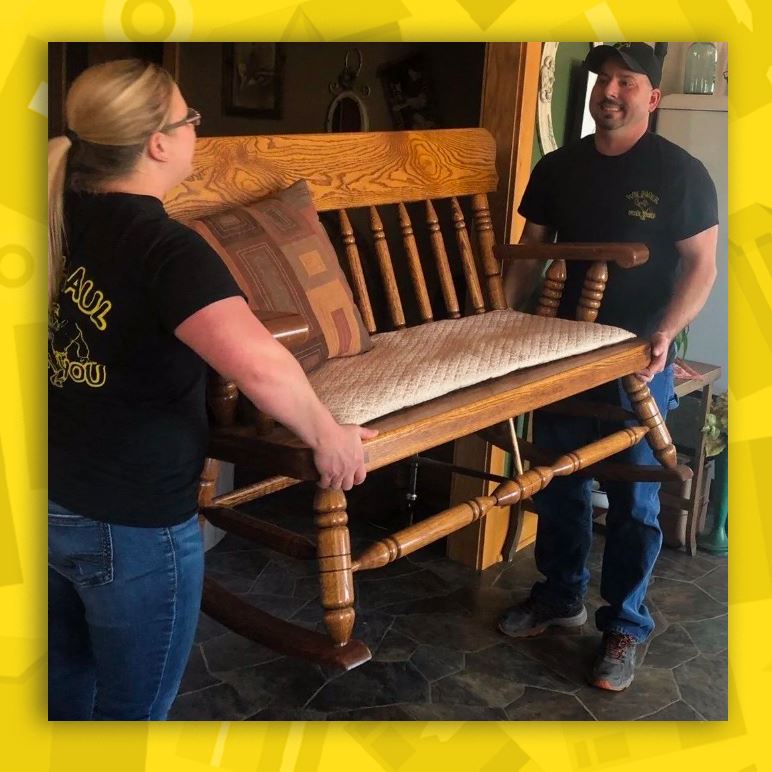 Say Goodbye to Your Moving Woes
with We Haul For You

Ready to Handle Everything You Aren't
Whether you're looking for a white-glove experience or just some boxes and packing tape, we're here to assist your move on your terms. We understand that some customers want to do certain things themselves, and we won't stop you if that's what you prefer. And if you do want to step back and let us handle everything for you, we'll make sure you don't have to lift a finger to make your move a success.
Whether you're looking for packing materials, transportation, or a full-service move, trust the moving services team at We haul For You to make your move easy. Call our St. Cloud team anytime at (320) 227-3235 today to get started!
"The crew was here at 7:30am, loaded by 8:30 and unload at new location (one mile away) by 9:30 am. Thought it would be a long day, but these guys really worked hard. Thank you!"

- Rick
The Benefits of Hiring Professional Movers
Speed – Moving is what we do, and we know how to get our jobs done quickly and efficiently so that our customers can get where they need to go on schedule.
Security – You can trust our professional movers to know how to properly pack, secure, and transport your belongings to keep them intact and undamaged. Additionally, our moving company is insured against any accidental damages for an extra layer of customer protection.
Convenience – You have a life to live, and your move shouldn't interrupt it. Trusting in our professionals allows you to make sure your move goes smoothly without taking time away from everything else you do.
Additional Assistance – Professional moving companies like We Haul For You don't just pack things into trucks and drop them off. We can also help you with packing, unpacking, junk removal, and other moving-related tasks.
And more!
Trust the experienced professionals at We Haul For You to make sure that your next move is both efficient and affordable. Call (320) 227-3235 or reach out to us online for 24/7 service in Stearns County and the surrounding areas!